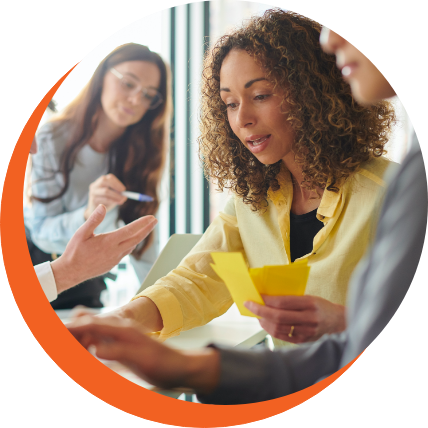 Untangle your data sources and prepare your business processes for reporting.
What is business process mapping?
Business process mapping is the planning and creation of workflow diagrams that visualise your processes and data. Details such as defining the people, tools, and systems involved in each step add further context.
As well as helping with business process improvement, mapping is an essential starting point for any analytics project because it identifies how your data is generated and how it gets where it needs to go. Only then can you identify gaps and develop a streamlined data pipeline for modeling and reporting. Mapping is also important if you plan to replace or optimise your IT systems, as it allows you to replicate and restructure your processes with minimal disruption to your workflows.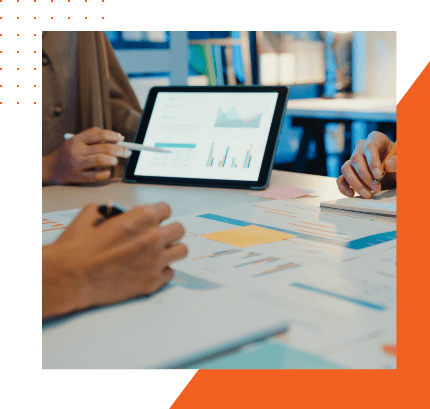 How can process mapping
transform your business?
| Challenge | Transformation |
| --- | --- |
| We want to start a Power BI project, but we're struggling to navigate our unstructured data. | End-to-end process mapping clarifies your data flow from start to finish, enabling you to categorise your data and build a smooth pipeline into Power BI. |
| We want to improve our processes and reduce costs but we don't know where to start. | A high-level, drill-down process map will help you identify inefficiencies and redundancies in your workflow, and start improving business processes using automation tools like PowerApps and Power Automate. |
| We need to capture additional and missing data for analysis. | Process and data mapping allows you to pinpoint missing data and data collection opportunities, and weave solutions into your workflow using tools like PowerApps. |
| We want to replace our IT systems, but we don't know how to replicate our workflows. | By mapping your business processes, you are able to replicate and adapt them in your new system. |
How we help you gain actionable business insights
Discovery and process mapping
We hold discovery sessions with your teams, investigate your data sources and processes, and develop detailed workflows using process mapping best practices.
Streamlining and remediation
We identify procedural inefficiencies and gaps in your data, then use PowerApps and Power Automate to streamline your processes and gather missing data.
With optimised data gathering and analysis, we proceed with implementing your Power BI or other reporting solution.