Streamline your manufacturing processes with Power BI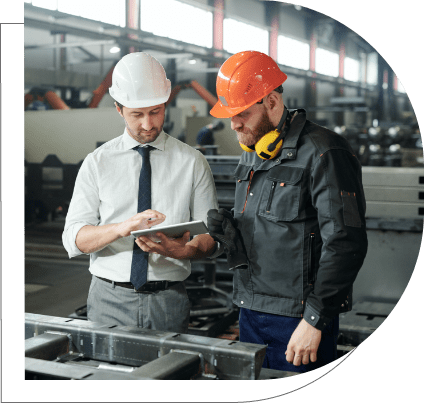 Is poor reporting costing your business?
For manufacturing to be lucrative, you need to have visibility into your raw materials, inventory, and throughput. Inefficient processes and inaccurate forecasting can lead to delays, wastage and ultimately a loss of profits, and even clients. Accurate reporting on inventory, demand and KPIs is invaluable in delivering cost-saving insights, but connecting data from different departments and sources is a constant battle. You need a robust reporting system that automates data collection and provides actionable insights.
Take control of your supply chain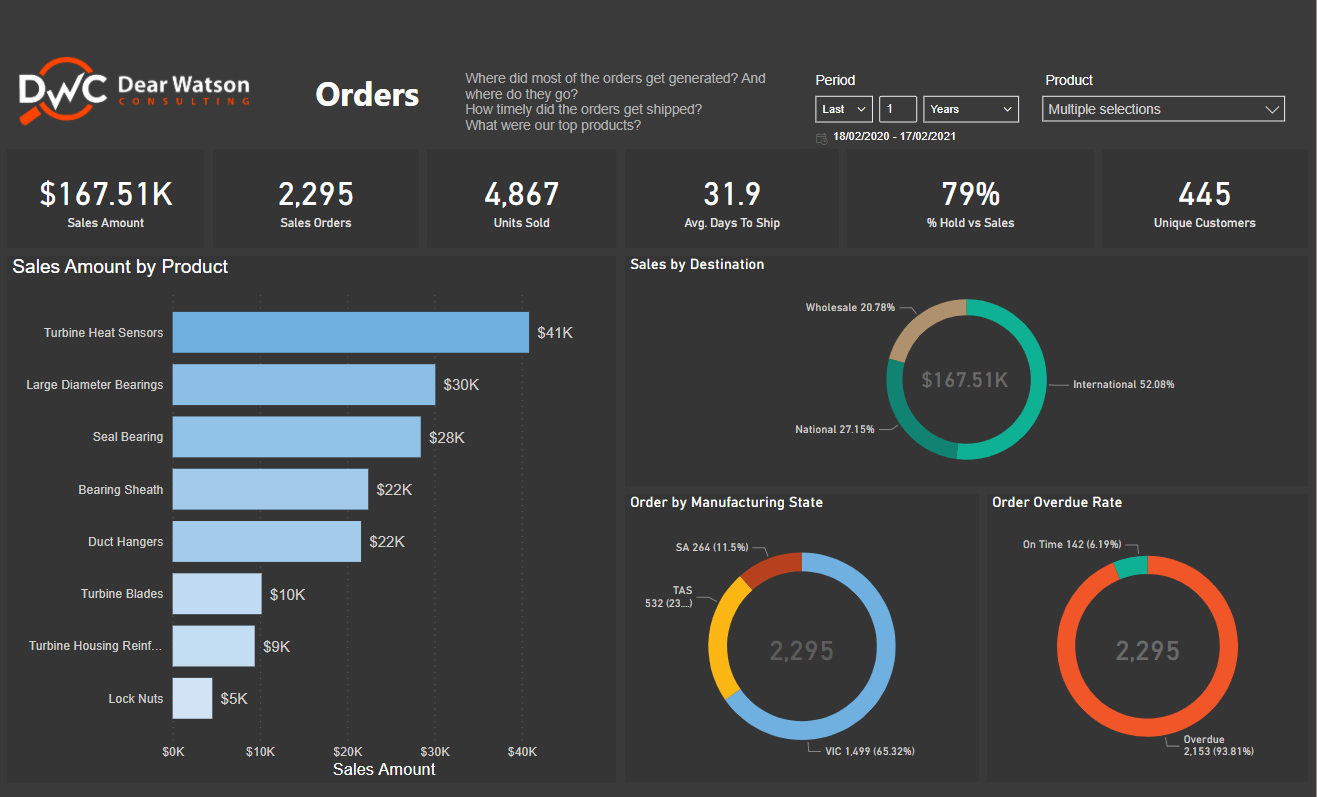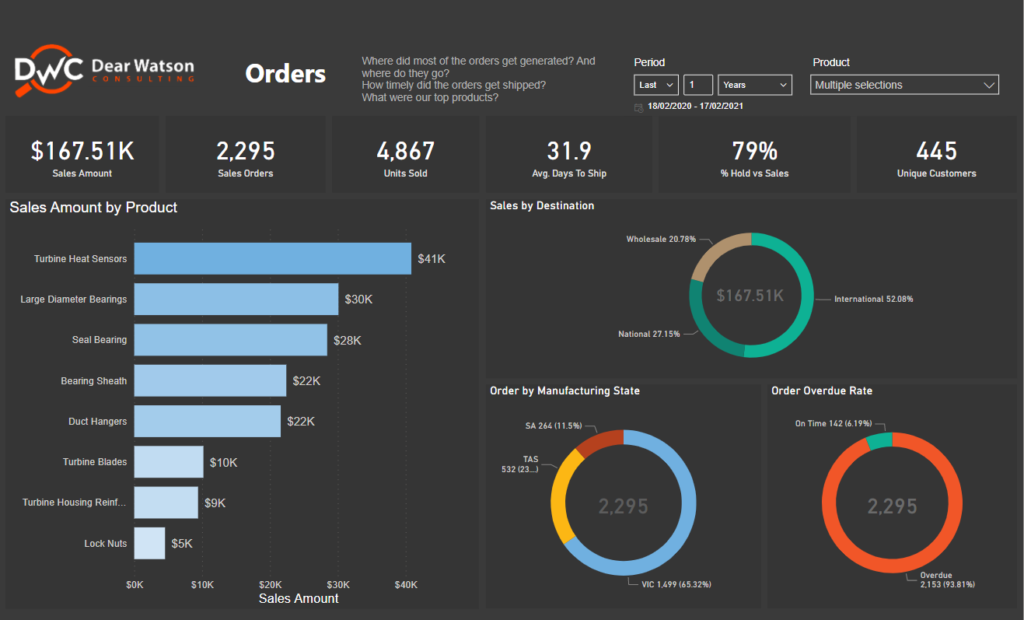 All your metrics on one intuitive dashboard.
View production and sales metrics in real-time, including revenue, order numbers, units sold, average days to ship, hold versus sales, unit status and delays, and unique customers, plus gain insights on sales by product, destination and manufacturing location.