The December 2021 Power BI release is out! Last month's release is on the smaller side but there are some high-value additions worth highlighting. These are our top three picks for best new features:
This new feature allows for small charts to be embedded into your tables and matrices. Line graphs are the most common application of this, but column charts and other visuals can be employed as well. For performance reasons, the number of columns a table with Sparklines can handle is limited to 20.
Sparklines has been a feature in Excel for some time now so it is both a familiar and welcome addition to the Power BI toolkit. You can access the Sparklines feature by selecting it in Preview features in Power BI settings.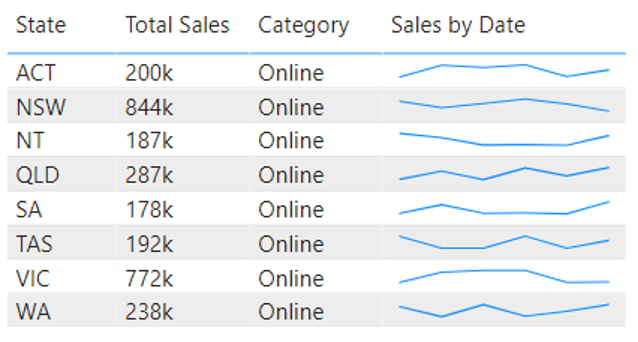 You can now share a report with a personalised view that includes drill downs, filters, bookmarks and so on. Given the level of interactivity enabled by Power BI, this will be a very useful cross-channel functionality. Anything that can be changed in read mode will be included in this custom shared link of the report.
To send this filtered view, open a Power BI report in Reading mode, go to Share and remember to select "Include my changes." This custom view can also be shared directly to a Teams chat. Note though that this feature is only available using Power BI service, not Desktop.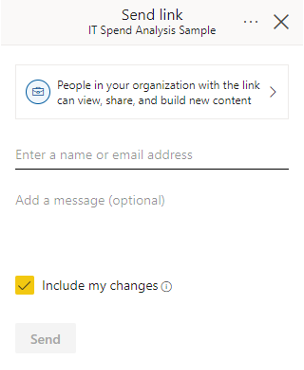 If you have been using the new Format pane from November's release, these quality-of-life changes will be a welcome change. Tweaks to the layout have been made to address community feedback criticizing the number of clicks to reach the desired setting. It's also great to see the return of missing settings:
Action cards for buttons, shapes and images
Responsive toggle and data limit settings for General > Properties
Global text size for table/matrix
Background for Scatter chart > Category labels
Analytics > Ratio line for Scatter charts
If you're ready to make your Formatting experience just a little easier and have a wider array of useful settings at your disposal, then we highly recommend switching on the new Format pane in Preview Features.