Improve your logistics supply chain with Power BI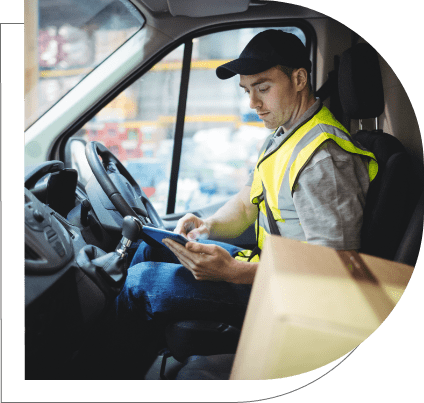 Are you struggling to gain operational insights?
To improve efficiency and gain a competitive edge in the logistics industry, you need to obtain huge volumes of data on everything from delivery times, GPS locations and third-party logistics (3PL) to maintenance and subcontractor performance. Collecting and analysing such a wide range of data can feel like a losing battle. You need a powerful reporting system that automates data collection and provides insights that empower decision-makers.
Streamline your supply chain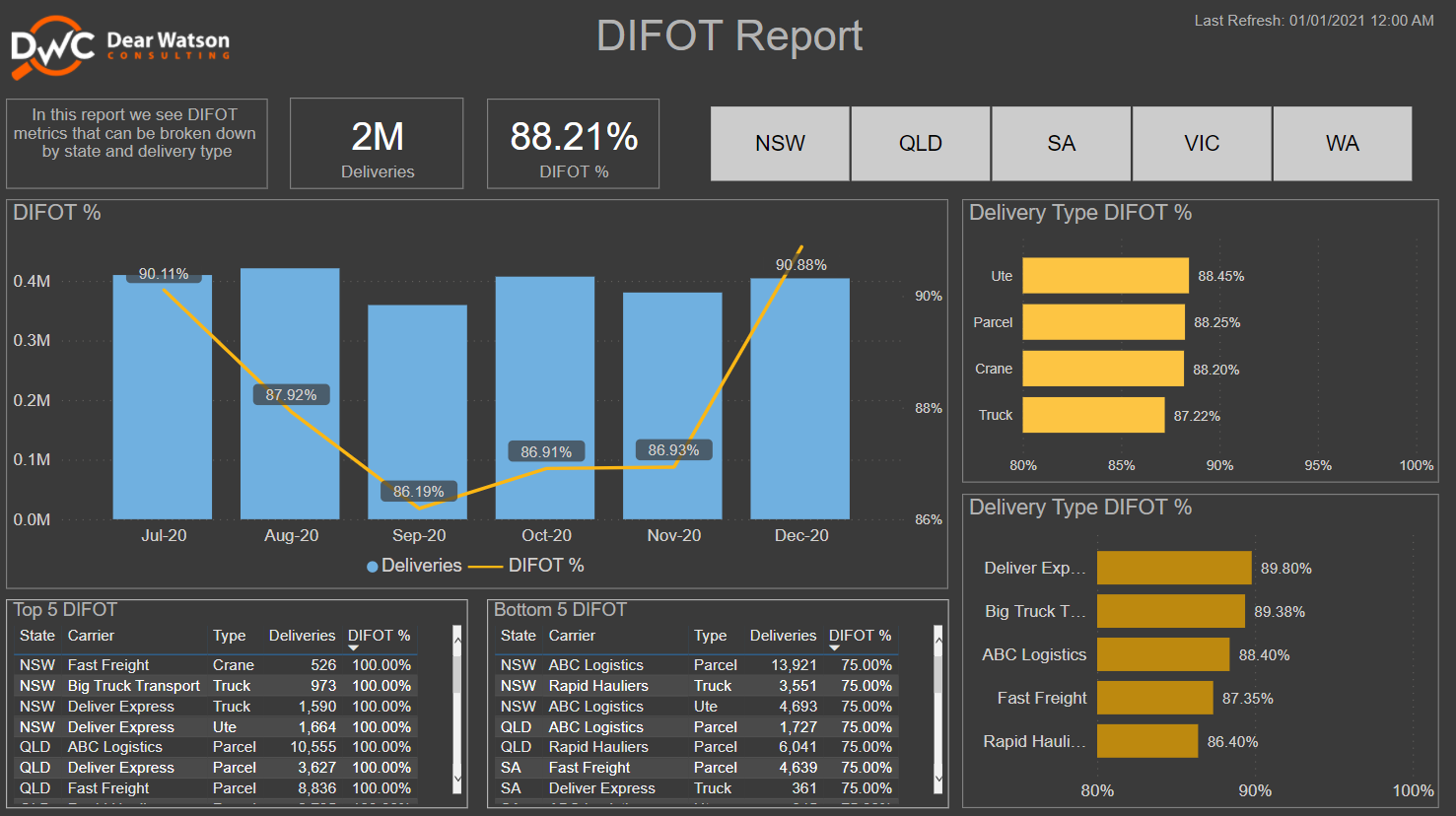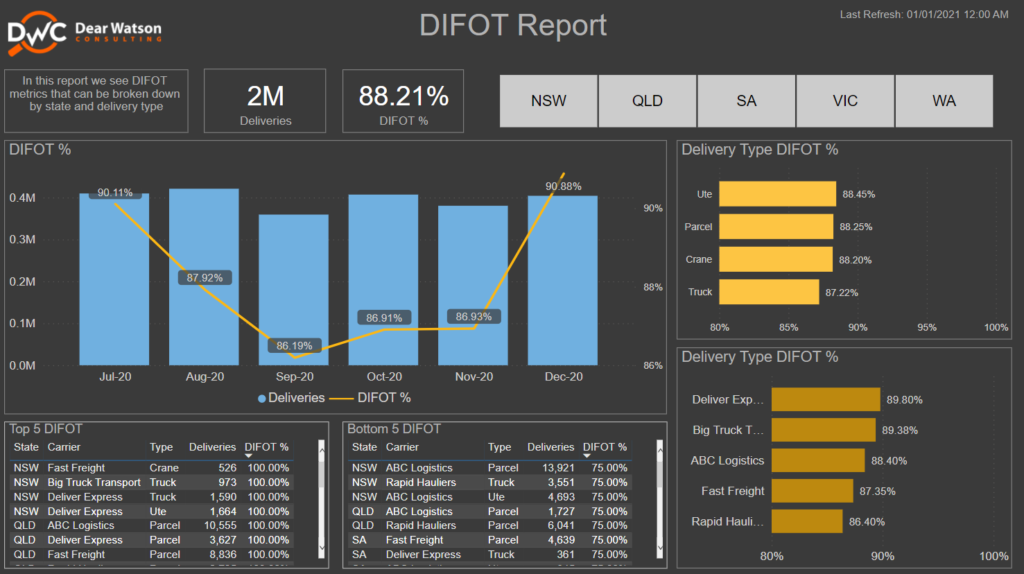 All your metrics in one intuitive dashboard.
Dig deep into your costs, revenue, and delivery performance with real-time insights by region, carrier and delivery type.