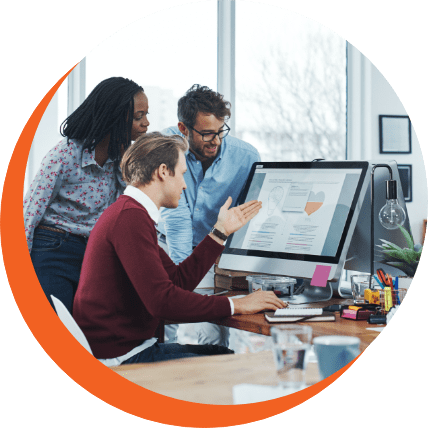 Microsoft Power Apps services
Develop custom tools to modernise your business processes
Quickly build apps that improve business processes
Coordinating data and reports across different departments, locations, and devices is a complex task. Businesses need to unify multiple platforms into one workflow, all while providing secure data access and connections with internal and external interfaces, including government websites. 
Microsoft Power Apps enables custom application development to solve issues like these, without the need for expensive and slow traditional coding methods. Applications can be created to gather and augment data for reports, coordinate workflows, automate manual processes, and extend the functionality of existing systems such as CRMs. 
As an early adopter of Office 365 Power Apps and a Microsoft Gold Partner in Data Analytics, DWC is experienced in developing device-agnostic, custom applications for clients. Through Power Apps development and consulting, we can help you coordinate data, modernise your business processes, and increase user productivity.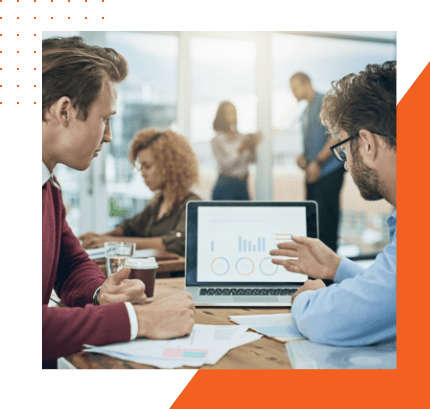 Our PowerApps consulting
and development services
Here's how DWC can transform your business processes with PowerApps.
Our Power Apps Development Process
We conduct a detailed assessment of your requirements and gather the necessary information. We then create a domain model for your Power App, including mockup screens and flows.
We produce a high-level design model—including branding, screens, and a Power Apps data model—for each element of your application. We also create a solution model, detailing systems, components, interfaces, and flows.
We use an iterative, agile process to build each feature of your Power App, including the associated Power Automate flows. User testing is carried out after each stage and refinements are repeated until all features and flows are fully functional.
Your new Power App and its associated flows are deployed for use.
We conduct a Post-Implementation Review (PIR) to determine whether your Power App is fulfilling its purpose.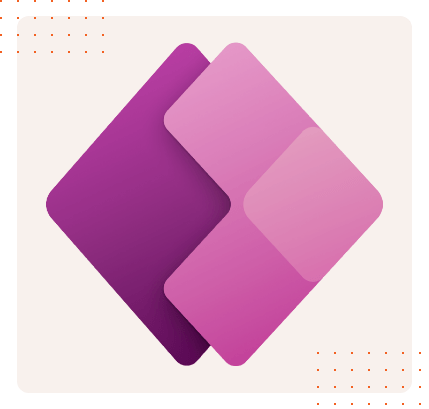 Part of the Microsoft Power Platform, Power Apps enables anyone to build custom, no-code apps in the cloud. It includes pre-built templates, out-of-the-box AI components, and drag-and-drop functionality to enable users with no coding experience to rapidly develop and automate apps with ease. 
Thanks to the platform's large library of connectors, data sources can be accessed by Power Apps on premise and in the cloud. Power Apps can be used with Power Automate to create automated workflows and processes, such as email notifications and data collection, and with Power BI to display data in realtime on interactive dashboards.