Improve your supply-chain with Power BI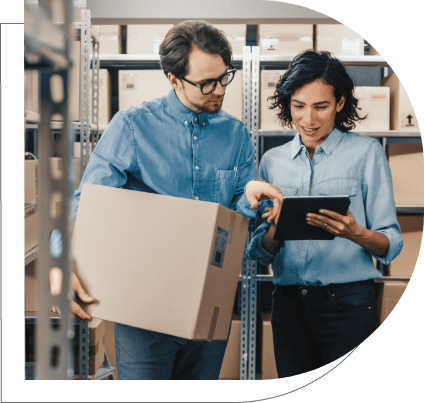 Are you struggling to meet demand?​
Without a robust reporting system in place, your distribution company is at risk of making promises that can't be fulfilled. In order to maintain accurate forecasting and minimise costs, you must gain detailed insights on inventory and warehouse performance. You need a straightforward way to collect and analyse data from a wide range of sources. Then you can provide accurate and timely reporting to your downstream customers.
Streamline your distribution processes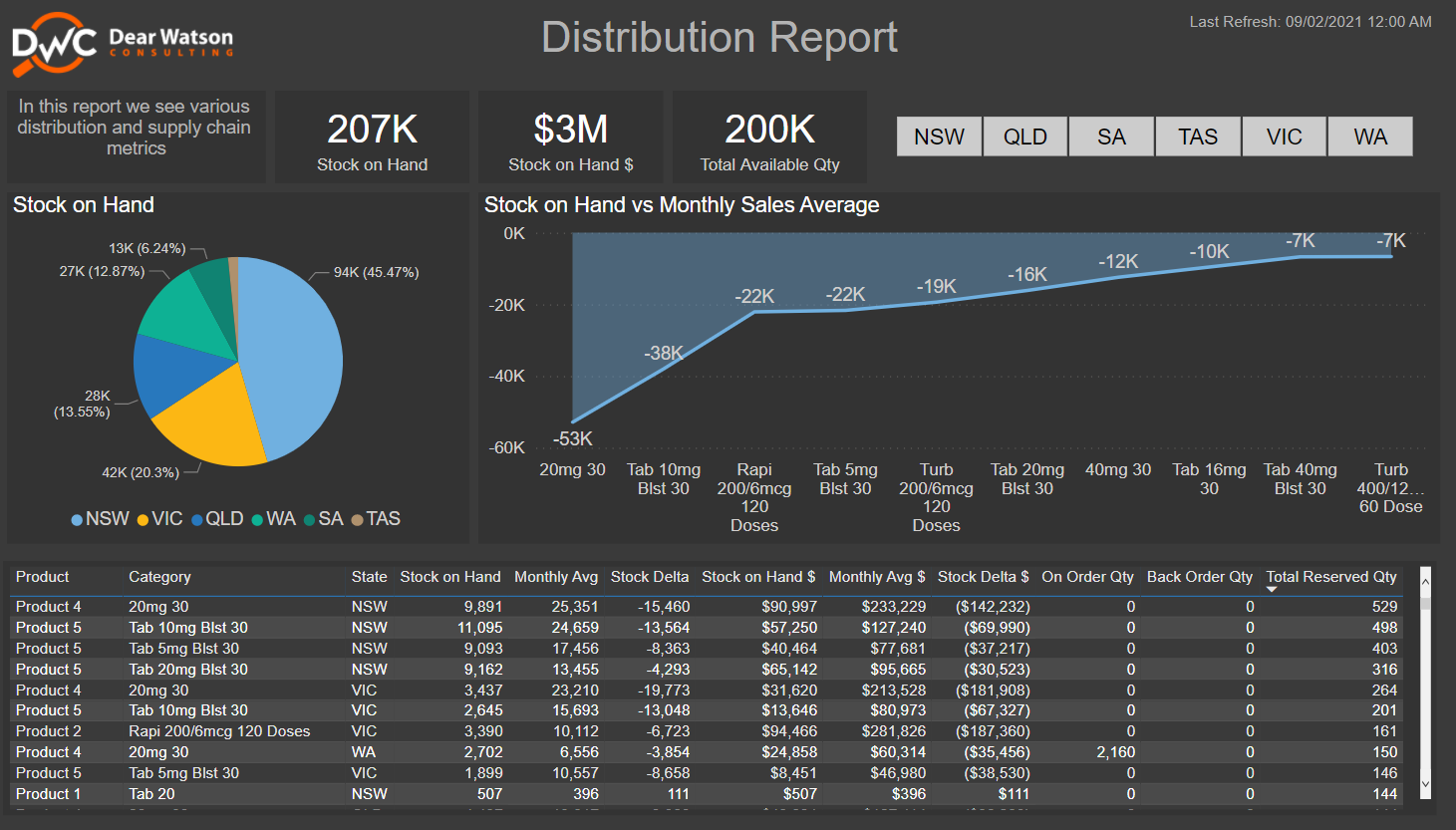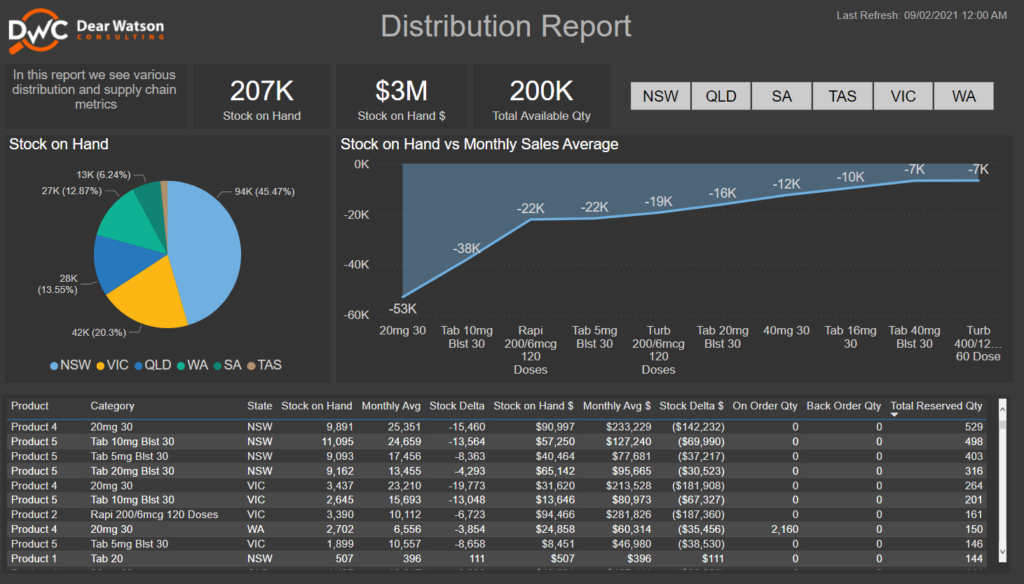 Never lose track of inventory levels again.
Get a real-time overview of stock levels and sales averages, filterable by location and product.