Empower your sales team with Power BI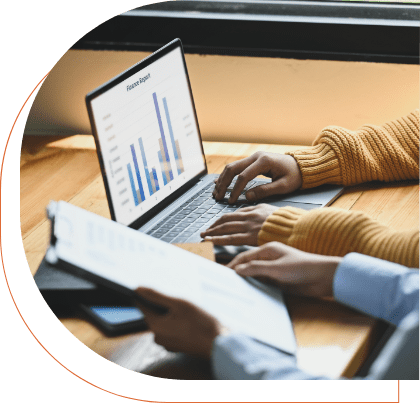 Are you struggling to gain quality sales insights?
To hone your sales approach, you need to understand what partnerships are profitable and why. As well as gaining insights into customer satisfaction and sales performance, you need to assess marketing, operational and financial outcomes. Uniting and comparing data across so many disparate sources can feel like an impossible task. You need a robust reporting mechanism that can handle the challenge.
Avoid missed sales opportunities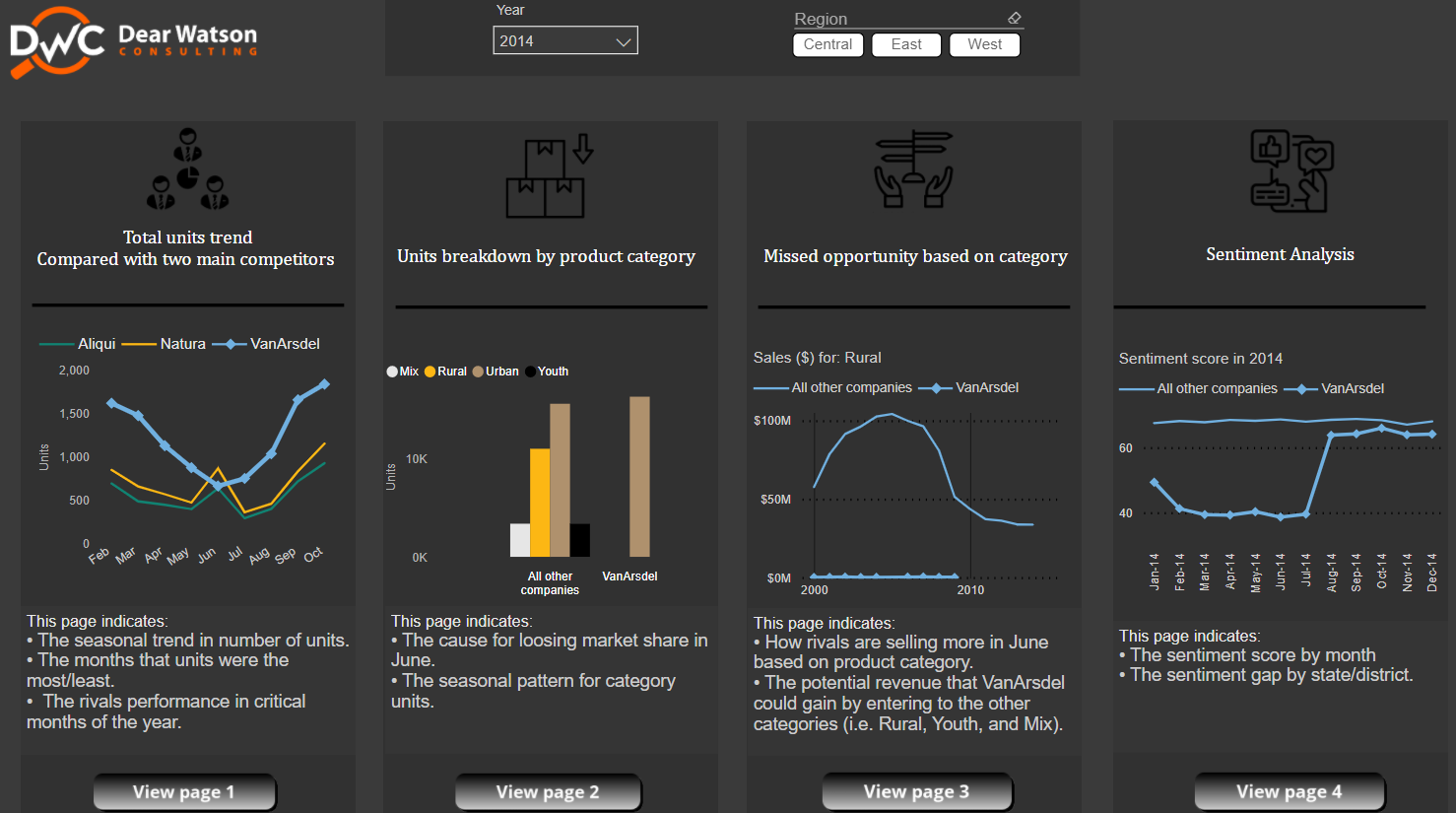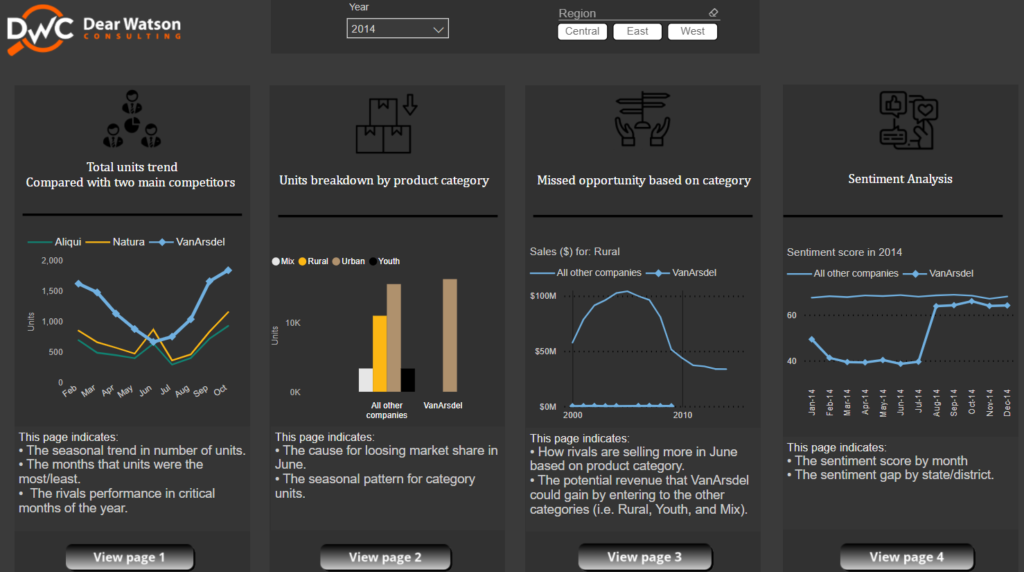 Plug opportunity gaps with in-depth insights.
Gain rich sales insights covering seasonal trends, rival performance, missed opportunities, sentiment analysis, market share, revenue, and unit sales, all filterable by category, year, region, and segment.