Enrich your customer insights with Power BI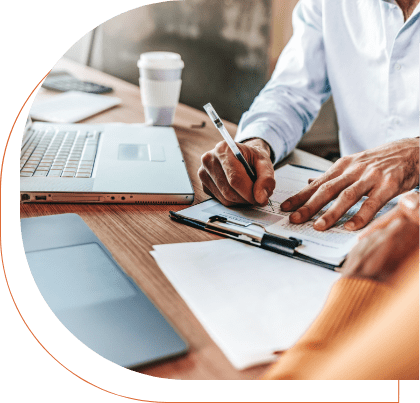 Are you getting the insights you need from your CRM?
Your CRM system should help you understand your customers, streamline your processes, and improve your bottom line. Unfortunately, it's not always that simple. Restrictive inbuilt reporting tools make custom solutions a necessity if you want to compare CRM data with external insights on sales, marketing, and finance. You need a system that provides a complete view of your customer. Power BI can deliver just that, whether you're using Microsoft Dynamics 365 or any of the other leading tools.
Gain a 360° view of your customers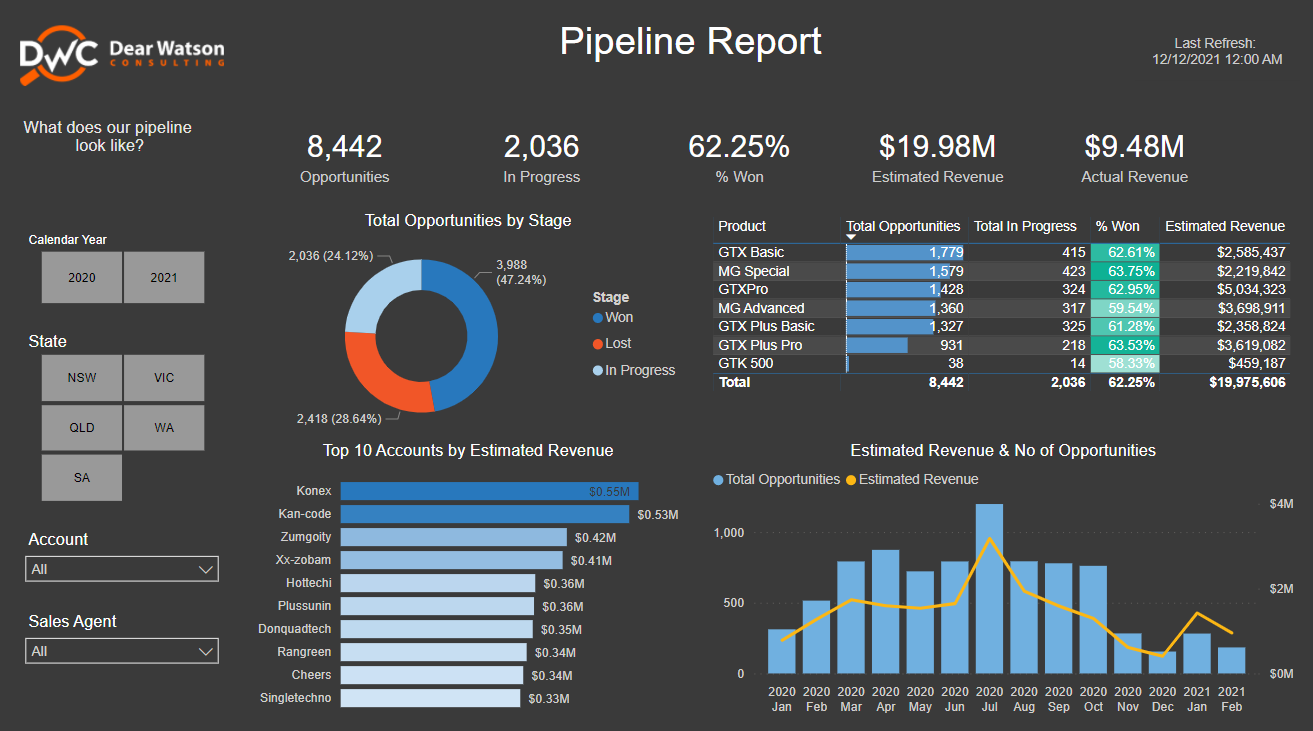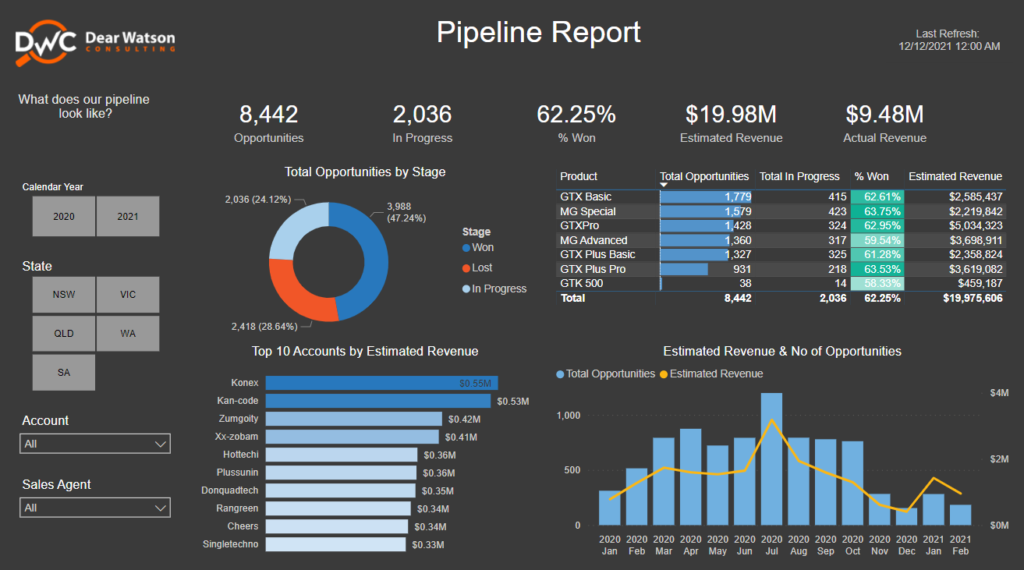 All your insights in one intuitive dashboard.
View your pipeline in real-time, including opportunities, product performance, top accounts and revenue, all filterable by location, year, account, and sales agent.