Improve student outcomes with Power BI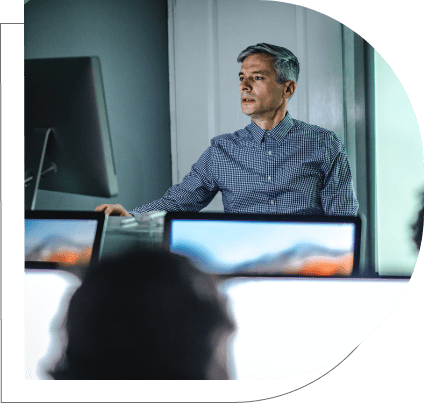 Is your school or university meeting its full potential?​
For an educational institution to thrive, insightful reporting is critical. Heads of departments need to analyse teacher performance, teachers need insights on student performance, and parents want reports on their children. Schools must also comply with reporting demands from regulatory bodies and funders. With data strewn across on-premises and cloud-based software, collating and optimising it for reporting is no easy feat.
Gain actionable insights from your data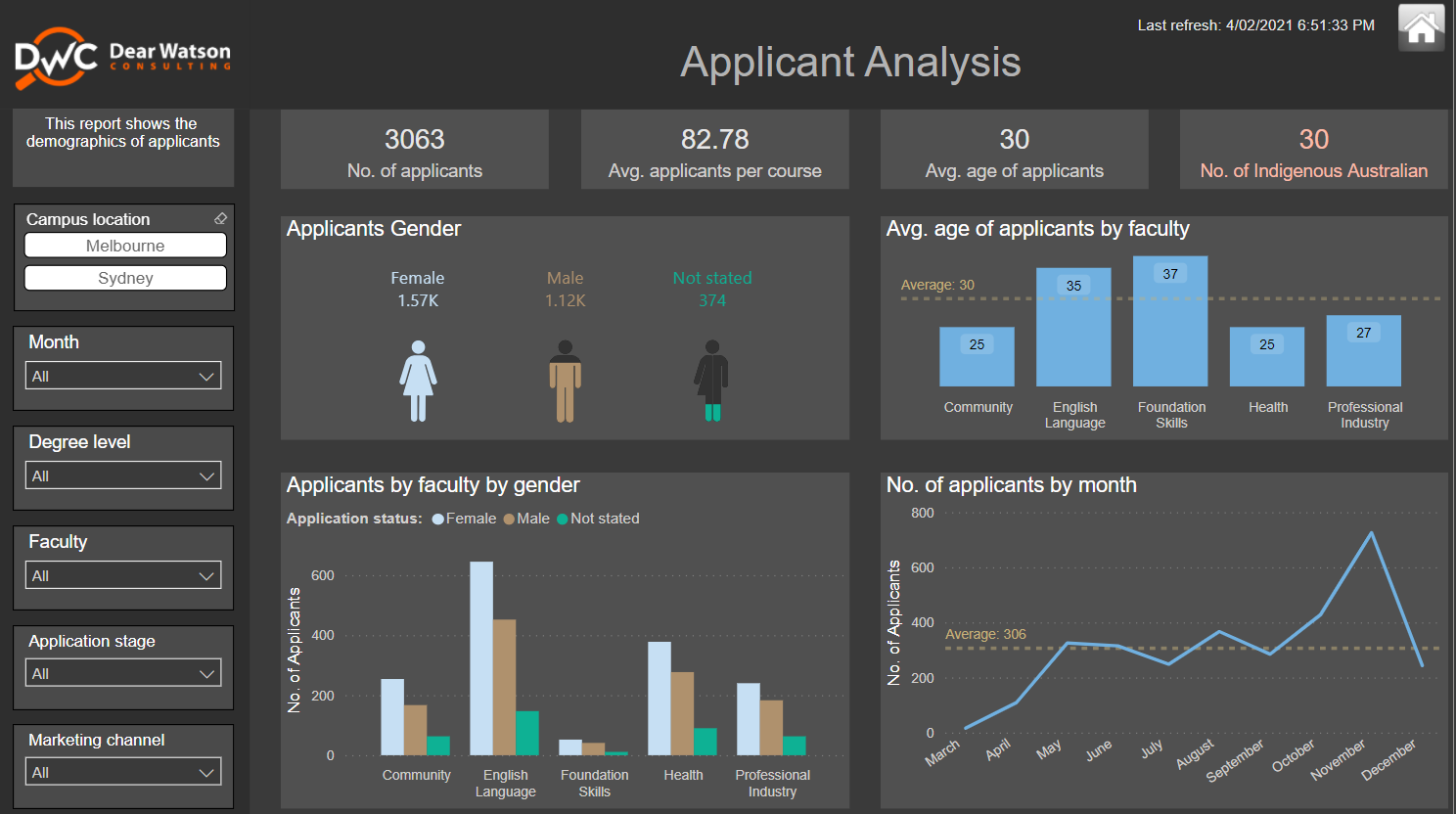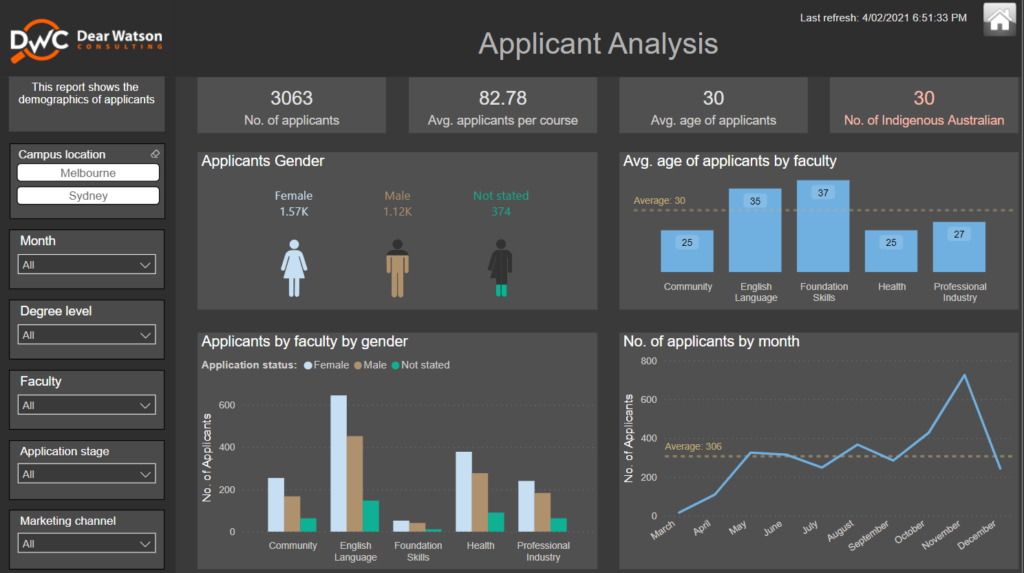 Get an intuitive overview of applicants.
Track application numbers by faculty, month, gender and diversity, with options to filter by location, application stage and marketing channel enrolment rates.