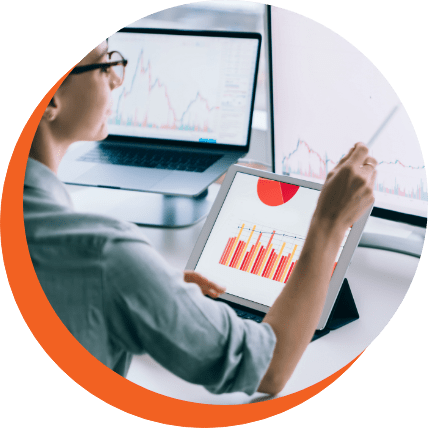 We help you gain actionable insights, fast.
Need help mastering Power BI?
Power BI has revolutionised the world of analytics and reporting, but many businesses give up on the platform before they've even got started. Ensuring the data quality and pipeline needed to implement Power BI is no easy feat.
A business intelligence consultant can help untangle this complex process, resulting in consistent, secure, and actionable insights from your data. For experienced users, a Microsoft BI consultant can provide guidance on Power BI's more advanced features.
DWC has focused on Power BI since the platform's creation in 2015, earning recognition as a Microsoft Gold Partner in Data and Analytics. Headed by principal consultant and Microsoft MVP award-winner, Greg Nash, our dedicated team of Power BI consultants provide tailored Microsoft BI solutions that will help you make data-driven decisions.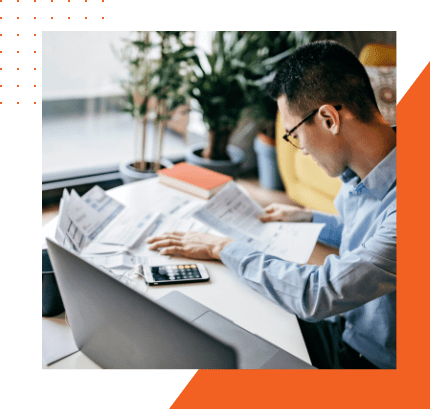 Projects DWC can help with
Gain powerful insights with our customised Power BI solutions.
Our Consulting & Project Methodology
We meet with you and your team to define your collective goals and clarify how Power BI will streamline your decision-making processes.
Extraction and transformation
We gather the correct data from different sources and silos, fix any quality and security issues, and generate a storage solution. Your data is then optimised for analysis.
Modelling and visualisation
We define the relationships between your datasets then build calculations that fit your reporting goals. We then create easy-to-grasp, visual reports and dashboards that provide actionable insights, fast.
We share the data with your organisation to get feedback on the user experience and provide training, then repeat the process until the results are perfect.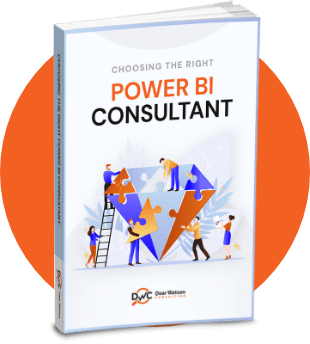 Choosing the right
Power BI Consultant
Need help with your Power BI implementation? Selecting the right consultant will help you get the best insights from your business intelligence pipeline. This guide provides everything you need to know about Power BI and choosing a Power BI consultant.