Infrabuild is Australia's leading integrated steel manufacturing and recycling business, providing solutions for commercial and residential construction, as well as large-scale nation-building infrastructure. Their Information Technology Support (ITS) department is tasked with helping several business units work efficiently and collaboratively.
Infrabuild's ITS department was dealing with two significant challenges. They were supporting multiple business units with siloed reporting systems, which created an overload of disparate spreadsheets to manage and also a general lack of visibility between units. Secondly, they were spending too much time managing their own processes, including their projects, their support ticket system, and their departmental reports. They were allocating too many resources to spreadsheets, pivot tables, and PowerPoint slides. ITS team members and end users alike felt IT reporting was too time consuming and yielded too few insights.
Everyone was managing their spreadsheets separately and the only time we would get an update was when they were circulated. So, there was no regular visibility, or current visibility, into the status of things. Internally, our IT sub groups each worked on their own projects and reported via more spreadsheets. It felt like we were spending the whole time getting the spreadsheets up to date each month. Then I would report to the leaders by pulling from that spreadsheet data and putting together some PowerPoint presentations. I wanted something more immediate and more professional looking.
Jacinta McBride
IT Business Partner, Infrabuild
The ITS team wanted to understand how they could improve their performance, both in managing the flow of information between the business units and with their own reporting. In order to accurately target the areas where they could add the most value, they needed a clearer picture of the demand for their services and the level of support they were providing. Gaining clarity on this was difficult due to separate task lists that needed to be updated manually, requiring input from various team members. They knew what data to capture, but were struggling to find a way to bring it together in a useful and visually satisfying way. This was coupled with the inherent challenge of having no single way or place for data entry, with human resources spread across the country.
Although they recognised the problem, finding a solution for reporting was easier said than done. Numerous systems changes over the years had made IT increasingly seem a burden with various forms and processes to complete, so the business wanted to move toward standardisation. Infrabuild's ITS team needed a solution that would lead to a more streamlined process with less manual processing and no added complexity.
As the business matures, we are wanting to get better at resourcing and appropriating time and effort for the greatest return on investment.
Jacinta McBride
IT Business Partner, Infrabuild
Infrabuild's ITS team opted for a solution that would remedy their data pipeline and help them become more efficient. DWC guided them through the design and integration of a usable Power BI platform. Being equipped with a fully customised reporting suite meant that they would no longer have to waste time pulling data from multiple sources and waiting for various parties to complete manual updates. A single reporting platform also led to increased project visibility, providing valuable insight on the progress of projects.
With information presented in visually appealing graphs as opposed to several lines in a spreadsheet, interpreting the data was much easier. ITS was able to determine exactly how much work was coming in versus how much work was being done. In addition to being able to better allocate their resources and adapt to changes, they were also able to produce accurate and detailed reports in a significantly shorter amount of time.
'We now have a reporting platform that is able to support changes in our structure and provide a sense of continuity. Through Power BI, we have a single source of truth and increased transparency.'
Andrew Dickinson
Corporate Business Analyst, Infrabuild
For Infrabuild, Power BI has encouraged cross-silo transparency and collaboration within the company. With the convenience of a single reporting suite, all team members have been empowered to interact with the data, as opposed to relying on one person or team. This collaborative approach not only saves time, but also improves efficiency and accuracy.
In addition, Infrabuild no longer wastes time on creating and assembling PowerPoint slides, as they are able to make clearer and more engaging presentations with Power BI. Reporting is now visually appealing and is being embraced by all levels of the organisation, including business partners.
Armed with an optimised data platform and streamlined operations, Infrabuild is now more self-sufficient when it comes to reporting and utilising actionable insights, leaving their employees with more time to focus on their business processes.
With DWC, we saw results very quickly, as the team works in a collaborative way. They were able to work with the concepts we had, in order to produce a supportable, fit-for-purpose solution while drawing from our active participation and input throughout the entire journey. Our analysis and reporting now look great — DWC has taken us to the next level of self-sufficiency
Jacinta McBride
IT Business Partner, Infrabuild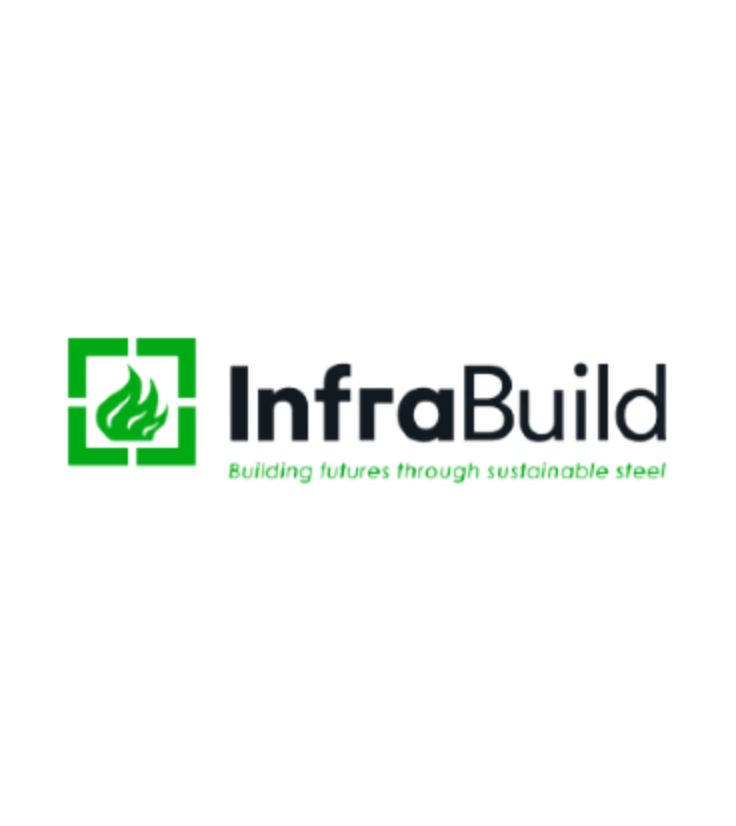 Infrabuild provides steel recycling, manufacturing, and distribution solutions for commercial and residential construction, large-scale infrastructure, and its primary producers and rural sectors. With a history of manufacturing spanning over a century, Infrabuild is now Australia's largest processor and distributor of steel long products, having built up a workforce of 5,000 employees and maintaining 150 sites around the country.