Established in 1976, Metricon Homes is Australia's largest residential home builder, helping thousands of Australians to love where they live. Building over 6,000 homes a year and interacting with customers well ahead of the construction process means a lot of customer information is captured. With no shortage of data, the challenge is to provide key stakeholders across the business with timely and useful reporting based on the accurate measurement of results. These insights then need to be used to inform business decisions that deliver an optimal customer experience.
Belinda Tesoriero, CRM Campaign Manager at Metricon, manages the email marketing function. While she's excited by the volume of data available to her, keeping tabs on everything is no small feat, especially as the data is housed in multiple systems.
We build a lot of houses and we send out a lot of emails. We measure our effectiveness based on how people are engaging with all of the emails that we send out.
Belinda Tesoriero
CRM Campaign Manager, Metricon Homes
Working as the CRM Campaign Manager for almost three years, Belinda had been battling with decentralised data reporting, as data was being reported in various places and then pulled together in Excel. In addition to being time consuming and high maintenance, the fact that many of Belinda's colleagues didn't have the same level of confidence using Excel reports didn't exactly help the situation. This overall lack of confidence and a scattered approach to data collection and reporting led to numerous data visualisations being created to accompany reports; these visualisations then had to be manually updated regularly to keep up with the ever-changing corresponding data flow.
Drowning in data and struggling with complex pivot tables for over two years, Belinda started actively seeking out solutions. She considered one-on-one Power BI mentoring, Power BI training meetups, and even online courses. As is seen so often with new tech innovation, self-doubt had prevented Belinda from taking the next step. She assumed she had to have prior experience using Power BI in order to enrol in one of the DWC's Dashboard in a Day workshops, and so she kept putting it off.
Aside from wanting to make her own life easier, Belinda also had her entire company's best interests at heart, as she clearly was not the only one struggling to find meaning in the data. Change was needed.
What I'm hoping for is that people are inquisitive enough to explore looking at data in different ways. Sometimes when people look at spreadsheets, they get worried they might break something; even having a filter on a pivot table scares some people.
Belinda Tesoriero CRM Campaign Manager, Metricon Homes
At the onset of the pandemic there was a shift towards more frequent reporting of email marketing metrics to more quickly identify and respond to emerging digital behaviour. In lockdown and with most of her colleagues working from home, Belinda needed to find more efficient ways of reporting. Since the issue was becoming pressing, Belinda took the initiative to attend DWC's Dashboard in a Day online course in August 2020.
Metricon always talked about wanting to move into the Power BI space but never went ahead with it. When I did DWC's Dashboard in a Day, I came away realising that I could, with my limited skills, build something myself, given that I've already got all my data sources.
Belinda Tesoriero
CRM Campaign Manager, Metricon Homes
Belinda was impressed with DWC's teaching style during the Dashboard in a Day course, so she continued to engage in one-on-one Power BI mentoring sessions with her DWC mentor, Greg. Dashboard in a Day had not only shown her what she was already able to accomplish, but also everything she had yet to master. Combining her in-depth knowledge of the data with Greg's expert mentoring, Belinda was able to create a customised dashboard specifically optimised for the email marketing report needs of Metricon. Recognising the value of these types of dashboards, Belinda introduced DWC to the Metricon Reporting Team. Together, they have worked to enhance Metricon reports and develop consistent-looking dashboards that are used by key stakeholders within the business, not just the email marketing team.
Although we've got a long way to go, our work with DWC did kickstart the process of developing dashboard-style reports for the business. We've now got an eMail Marketing dashboard that is beginning to be used by employees at a variety of levels who now have the ability to drill up or down depending on the level of information they require. It's also great to see other areas of the business embracing this reporting tool.
Belinda Tesoriero
CRM Campaign Manager, Metricon Homes
Metricon team members are now making better use of their data and spending less time managing it. Power BI training for key employees means they and their colleagues are able to create and access interactive dashboards and personalise their views across various business areas. The result is that the business can more easily draw insights into their work and assess performance, and less time is spent collating data and producing reports.
Overall, on a business level, consistency is key – which is exactly what Metricon has gained from the whole experience. Standardized Power BI templates have been set up, and reports now have a uniform look and feel, which has helped Metricon employees become more confident navigating their way through them.
Most importantly, efficiency has increased. Power BI eliminates the problem of requiring various teams to learn different systems for different types of data, and people feeling out of their depth as a result. When one considers the benefits of everyone being on the same page, Metricon is certainly on their way towards consistently having real time access to data for key user groups across the business.
Working with DWC helped the Reporting Team get started on our Power BI reporting journey and put in place the necessary foundations for ongoing Power BI implementation. Their expertise has been key in these early stages.
David Craik
Head of Data & Business Intelligence, Metricon Homes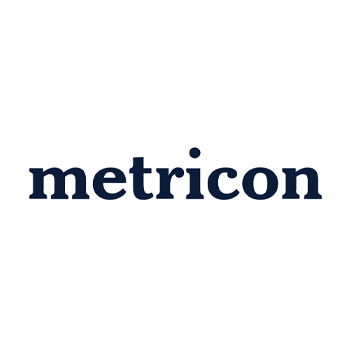 Metricon Homes is Australia's leading home builder. With a strong commitment to design integrity and quality, Metricon has risen to prominence across the country, building thousands of homes every year in Victoria, Queensland, New South Wales, and South Australia.